Cycle Owen Sound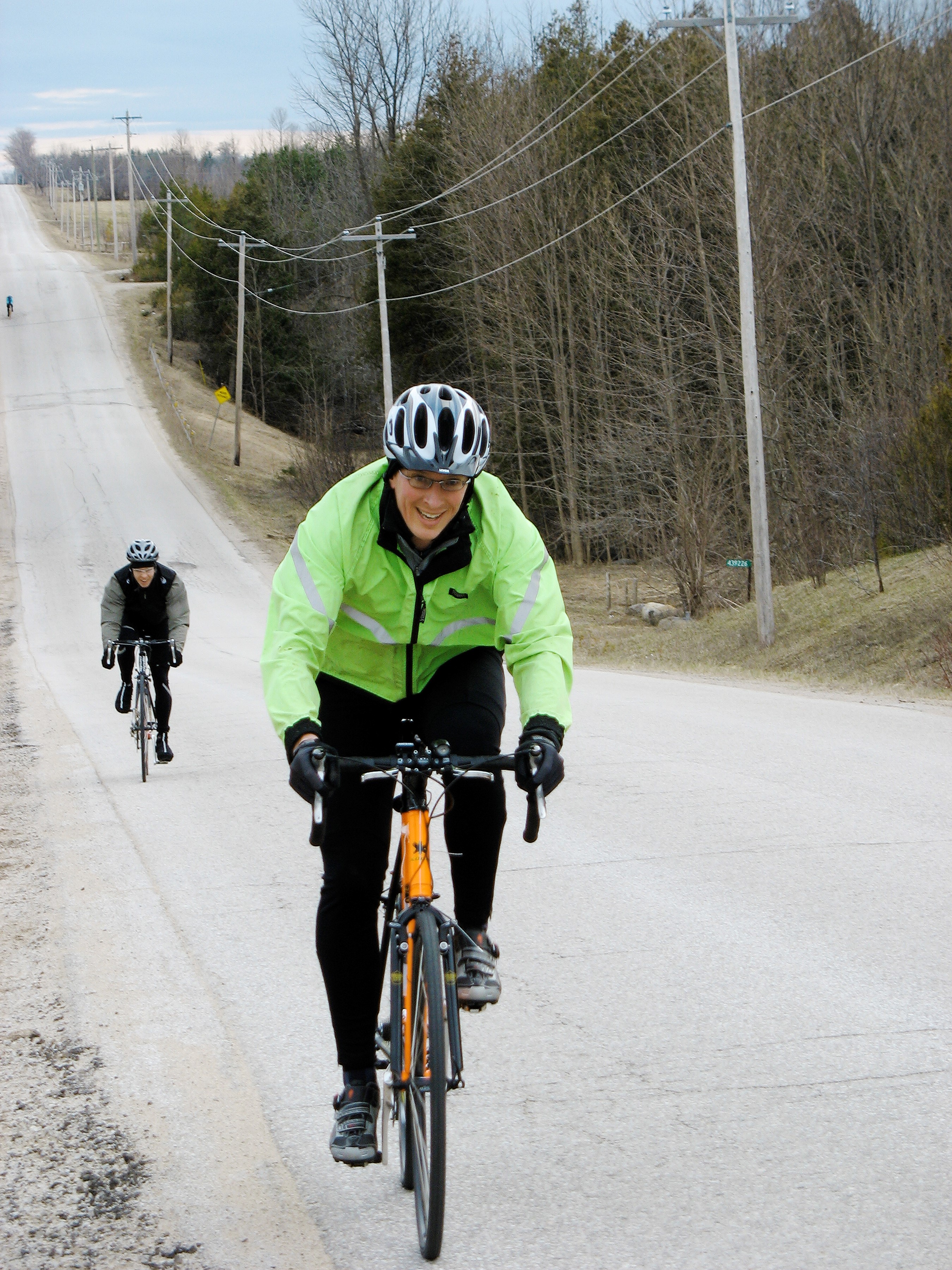 Enjoy our extensive network of uber-scenic cycling trails and routes, including direct access to the Tom Thomson Trail from Owen Sound to Meaford, and the Georgian Trail, which continues east to Collingwood, plus flat easy trails along the harbourfront and in Harrison Park.
The Owen Sound Salmon Tour includes a cycling route from the harbour through the downtown and up to Inglis Falls, largely on trails and quiet streets.
Avid cyclists may want to check out the Island Drive Cycling Loop from Kelso Beach Park. The 85-kilometre trail passes by Bruce's Caves, Big Bay (where you can grab a homemade ice cream cone at the General Store), and Cobble Beach Resort.
Owen Sound is also on the Great Lakes Waterfront Trail route, traversing all of the Great Lakes across Ontario.
There is even a cycling route that extends from Alabama to Owen Sound, loosely following the Underground Railroad. It's offered by the U.S.-based Adventure Cycling Association.
Locally, great cycling can be found on quiet city streets and on trails in Harrison Park, on the Owen Sound harbour, and in Stoney Orchard Park. More challenging loops in the region that include stops at places of interest can be found at Explore Ontario By Bike.
If you're looking to join the local cycling community, the Owen Sound Cycling Club is a good place to start. It offers off road and on road routes, plus weekly rides and time trials.
Visit the Owen Sound Tourism Centre for your FREE cruising-by-bike needs! Cruiser bikes available -Helmets, basket or handle bag, lock and trip planner included!
The City and its tourism partners are committed to safe cycling initiatives, including the use of helmets, bike lights (even in the day) and bright or reflective clothing to increase visibility. Riders are reminded to stay tight and to the right, obey the rules of the road, and "Share the Road" with motorists. Grey and Simcoe counties, along with BruceGreySimcoe Tourism, recently produced some helpful information about road safety for cyclists.
You can pick up a FREE "Share the Road" bumper magnet at the Owen Sound Visitor Centre this summer!