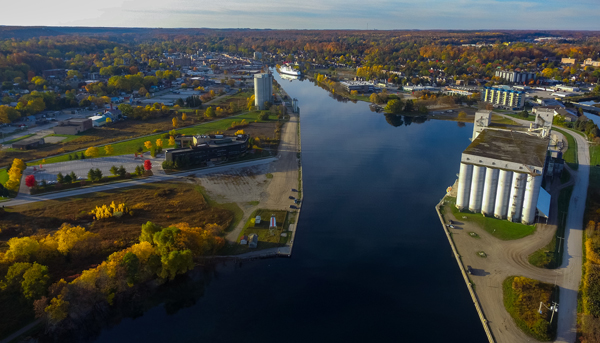 The City of Owen Sound is located on the southern shore of Georgian Bay in a valley below the limestone cliffs of the Niagara Escarpment. It lies at the foot of the Bruce Peninsula, famous for its exceptional geography.
Known as the Scenic City, Owen Sound features an expansive harbour and bay, winding rivers, tree-lined streets, extensive parks and trails and a thriving, historic River District in the heart of the City.
Key natural attractions include Inglis Falls, Harrison Park, Kelso Beach Park and several conservation areas. The Bruce Trail forms a ribbon around the city along the escarpment, connecting waterfalls and revealing a wide array of flora and fauna, including rare ferns.
Once named a Cultural Capital of Canada, the city is home to numerous festivals and events, such as the Summerfolk Music & Crafts Festival, Sweetwater Music Festival, the Waterfront Festival, Salmon Spectacular fishing derby, the Concours d'Elegance and the Festival of Northern Lights.